Providing services for individuals, groups and professionals
Going For Independence (GFI) specialises in providing:
- Information and advice on independent living
- Specialist training for organisations
- Community Social and Leisure Activity sessions
- Inclusive Art workshops and training
- Consultancy Services, Research and Development
- Links to Independent OTs
- A free service Identifying local support organisations
Many people will be affected by a loss of mobility or sensory impairment at some time in their lives, either directly through accident, illness or injury, or through the experience of a close relative or friend.
Providing advice and information about specialist equipment and adaptations is therefore of interest to the population as a whole, for all age groups – GFI can help you to find the networks and services you need in your local area.
Our aim is for people to be empowered to live life to the full and to stay independent, with choice and control over their lives.
Our mission is to help people to recognise the value of occupation and meaningful activity and to be motivated to engage with their communities.
Independent Living Centres
Follow this link to find an Independent Living Centre near you, listed with their contact details around the UK. These centres provide impartial information and advice on equipment and adaptations and other local services.
Consultancy and Partnership working
GFI has a wealth of experience in research and development focusing on independent living, equipment and adaptations and on assisting charities and social enterprises with their not-for-profit business models and fund raising. See our page on Consultancy services.
GDPR- General Data Protection Regulations 2018
GFI has a GDPR policy in place covering the data privacy of any information we may hold relating to the people we work with.
Contact GFI for more information about our services by telephone on 01287 204204 or email going4independence@ymail.com
©
Great news - our thanks to all National Lottery Players - and the National Lottery Community Fund and Heritage Lottery Fund - we have been successful in our applications for grants to provide social activities in the Tees Valley region, and to help to connect visually impaired people to the natural heritage in their local parks and woods.
Read more about our two exciting projects on our project page!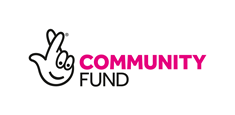 Workshops in the community
GFI has set up a new inclusive service providing social activities for people who love to be creative but find they are not generally able to access local art and craft classes because of a loss of mobility, a sensory impairment or other health issues. We can run sessions for groups of up to 12. If you are interested in asking us to run these workshops for your client group in your organisation or residential home please contact us for more information on Email: going4independence@ymail.com or ring us on 01287 204204.
See our wish list for resources and follow developments here.
We would also like to acknowledge receipt of a grant from Greggs towards our work in Redcar, enabling us to provide social get-togethers and lunches for isolated people.
"Art Beyond Sight – creating art with a visual impairment"
An exhibition of the work of two of our social groups for the visually impaired is currently being shown at the Saltburn Artists Gallery on Marske Road, Saltburn, a seaside resort on the coast near Middlesbrough. Feedback from the contributors, other artists, gallery staff and visitors was really positive. See pictures on the Exhibition page.
News
See our News page for the latest GFI developments
Volunteer with us - read more here Read about falls prevention and download a copy of Making your home safe. See our new Inclusive Art Department - January 2017 Read about the new Clear Needs New Ideas tool Independent Brokerage Service for Housing Adaptations Our work with the Centre of Excellence for Sensory Impairment Our Resources page has useful documents on social enterprise